FROM THE MANAGER
The cold weather and holiday season have arrived. This is my favorite time of the year. As the weather becomes more challenging and the holiday travel season really takes off, we wanted to ensure everyone is putting safety first and being the best pilot they can be. Use your checklists, ask fellow pilots and staff members for assistance, lend a hand to anyone that may need it. We KLVJ-ers have always stuck together and that is one of my favorite things about our airport.
Now that we have finished the TxDOT improvement projects, we are turning our focus to safety related events and learning opportunities. We have an excellent seminar approaching this weekend and we hope to see you all there.
The FAA Safety Team (FAAST) and Veracity Aviation are hosting a wonderful seminar open to anyone that actively uses the Pearland Regional airport for commercial or recreational use.
The meeting will go over topics such as general airport safety, helicopter operations and interactions between operators. We also aim to provide a platform for getting to know one another better and how we can make Pearland Regional Airport an ideal environment for aviation.
The meeting will be held Saturday November 17 at 10am at the Veracity Aviation hangar and will have representatives from Pearland Regional, Veracity Aviation, the FAAHouston FSDO and FAASTeam.
Come join your fellow aviators and sharpen your skills! Burgers, hot dogs, and drinks will be provided after the seminar. We hope to see you all there!
Have a safe and Happy Holiday Season!
Safe flying,
Adam Arceneaux
Airport Manager
FAA Safety Team and Veracity Aviation are partnering to host a safety meeting at KLVJ on November 17. The FAASTeam "teams up" with individuals and the aviation industry to create a unified effort against accidents and "tip" the safety culture in the right direction. This meeting is open to everyone.
When: Saturday, November 17, 10:00am
Where: Veracity Aviation, 17622 Airfield Lane
You can become a FAASTeam Member! A FAASTeam Member is anyone who makes a conscious effort to promote aviation safety and become part of the shift in safety culture. To become a member sign-up at www.FAASafety.gov and take part in all it has to offer.
HOLIDAY HOURS
Please note we will have modified holiday hours on the following holidays:
Thanksgiving Day (11/22) - 8:00am - 12:00pm
Christmas Eve (12/24) - 8:00am - 12:00pm
Christmas Day (12/25) - CLOSED
New Years Day (1/1) - 12:00pm - 7:00pm
If you have any questions or concerns please contact us at (281) 482-7551.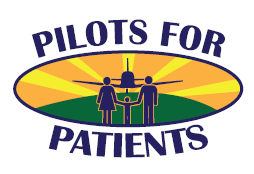 The mission of Pilots for Patients is to provide free air transportation to those patients needing diagnosis and treatments at medical facilities not available to them locally. Their goal is to eliminate the burden of travel allowing the patient to concentrate on getting well. We have several pilots based here at KLVJ that generously donate their time and aircraft to help make a difference in the lives of others. This is a wonderful program and we are thrilled to support their efforts!
Pilots for Patients is expanding their membership to facilitate the growing list of missions. They need volunteer pilots with a minimum of 250 hours experience and preferably IFR capable. If you own or have access to suitable aircraft and meet these qualifications, please consider volunteering to fly at least a single mission for them this year. By doing so you will make a huge difference in the quality of someone's life. For more information, visit their website: www.pilotsforpatients.org.
T-HANGARS FOR LEASE - 2 UNITS AVAILABLE
AIRPORT PROPERTY FOR SALE
Visit the Land for Sale page on our website or download the brochure to see the reduced sale price on the remaining lots.
Pearland Regional Airport is offering a rare opportunity to own property at a growing, privately-owned airport! There are currently four lots available, ranging in size from 10,300 square feet to 4.8 acres. All lots have direct airfield access and can be developed for private or commercial use.