FROM THE MANAGER
As the sun sets on 2018, we are thrilled to think about what a tremendously exciting and productive year we had at KLVJ! Traffic numbers are climbing and airport safety is better than ever!
This year we saw many changes around our home base; new gates, new striping of the runway, taxiways and ramp area, new signage, airfield electrical improvements, and the removal of those awful overhead power lines near the FBO. New hangars were built, and we gained a significant number of new based aircraft across the field. The flying clubs are expanding and we hosted several great gatherings, safety seminars, and cookouts! We are proud of the efforts displayed by our staff to keep our loyal customers in the sky and the fuel flowing.
We want to give a big THANK YOU to each and every person who flew safely this year! We will continue to make safety a top priority going into 2019 and with your help, it can be the best year this airport has ever seen. We are very happy to say we are ending the year with a drop in our 100LL pricing as well. As you are reading this newsletter, the prices across the board on Avgas have dropped $0.25/per gallon! We hope you'll take advantage of the great prices and enjoy your holiday travel.
We have some big plans for 2019. We have submitted grant requests for more improvements, like LED lighting throughout the airport, including the most requested equipment - approach indicator lighting. While we are awaiting word from the top, we are hopeful that 2019 will bring productive and exciting improvements to KLVJ.
All of us at Texas Aviation Partners want to wish you and your families the happiest holiday season! We want to send our heartfelt appreciation to every person who contributes to the most unique and fun airport I have ever seen. We are very lucky and grateful to have our passions and hobbies also serve as our employment, and we are just getting started. We hope this holiday season brings everyone clear skies, tailwinds, and safe flying!
Safe flying,
Adam Arceneaux
Airport Manager
HOLIDAY HOURS
Please note we will have modified holiday hours on the following days:
Christmas Eve (12/24) - 8:00am - 12:00pm
Christmas Day (12/25) - CLOSED
New Years Day (1/1) - 12:00pm - 7:00pm
If you have any questions or concerns please contact the FBO at (281) 482-7551.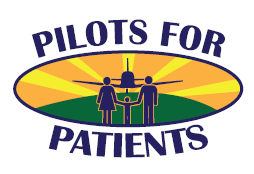 The mission of Pilots for Patients is to provide free air transportation to those patients needing diagnosis and treatments at medical facilities not available to them locally. Their goal is to eliminate the burden of travel allowing the patient to concentrate on getting well. We have several pilots based here at KLVJ that generously donate their time and aircraft to help make a difference in the lives of others. This is a wonderful program and we are thrilled to support their efforts!
Pilots for Patients is expanding their membership to facilitate the growing list of missions. They need volunteer pilots with a minimum of 250 hours experience and preferably IFR capable. If you own or have access to suitable aircraft and meet these qualifications, please consider volunteering to fly at least a single mission for them this year. By doing so you will make a huge difference in the quality of someone's life. For more information, visit their website: www.pilotsforpatients.org.
T-HANGARS FOR LEASE - WAITLIST ONLY
All of our T-Hangars are currently leased. If you are interested on being put on our waitlist please call us at (281) 482-7551.
AIRPORT PROPERTY FOR SALE
Visit the Land for Sale page on our website or download the brochure to see the reduced sale price on the remaining lots.
Pearland Regional Airport is offering a rare opportunity to own property at a growing, privately-owned airport! There are currently four lots available, ranging in size from 10,300 square feet to 4.8 acres. All lots have direct airfield access and can be developed for private or commercial use.